Innovation Collective
with Academia and Arts
A new space has come to Shibuya 2-chome, where talents meld across different fields, industries, and ways of thinking.
Behind this veil lies the possibility of a future yet unseen.
S
C
R
O
L
L
D
O
W
N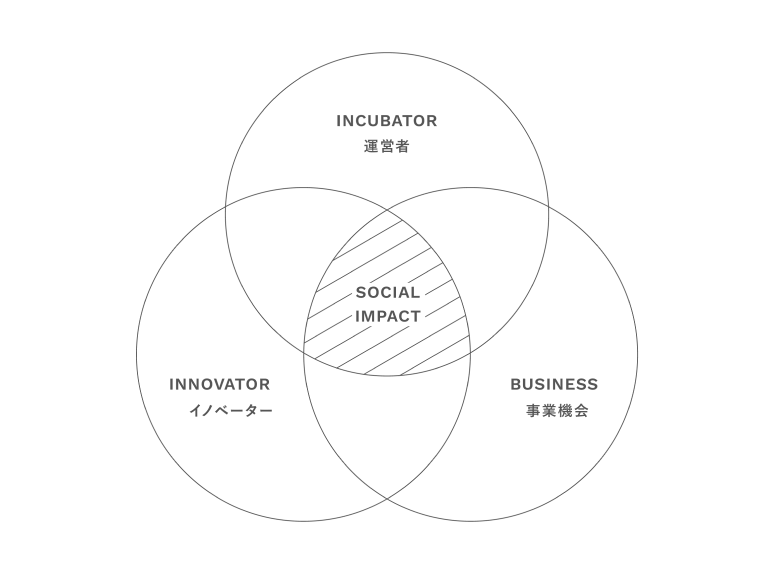 An innovation hub that fuses knowledge and shapes a new society
VEIL SHIBUYA is a communal innovation hub aimed at creating values and ideas that will set the standards for future society. From our location on Miyamasu-zaka Street in trend-setting Shibuya, VEIL SHIBUYA plays host to projects that span fields including education, architecture, and food, and a community that brings together diverse industries and professionals to unleash the next generation of talent. VEIL SHIBUYA will grow into a platform that harnesses expert knowledge from academia and the arts to contribute to broader society, offering fresh perspectives to companies facing challenges that cannot be solved alone, creating a new venue for diverse talent to flower, and crafting new value from unknown combinations.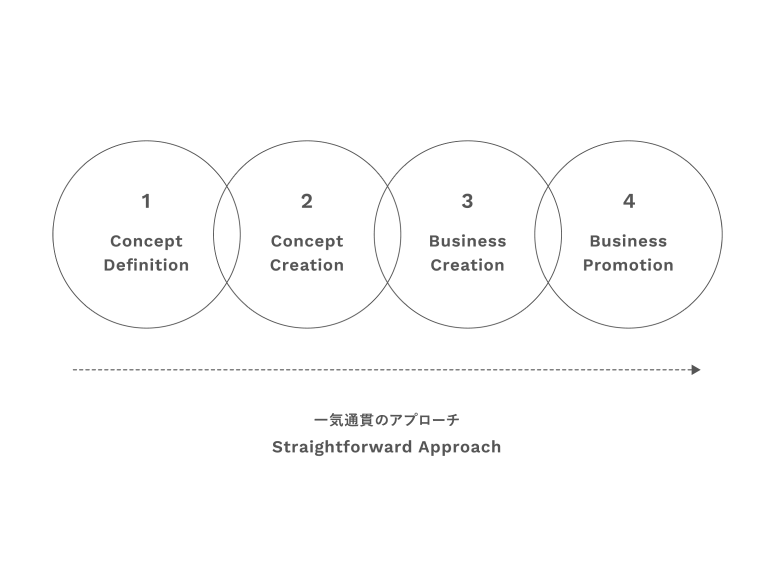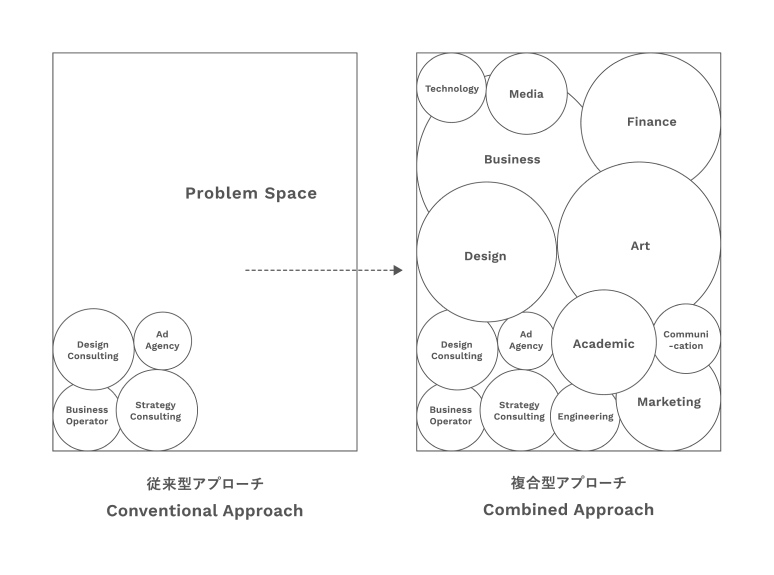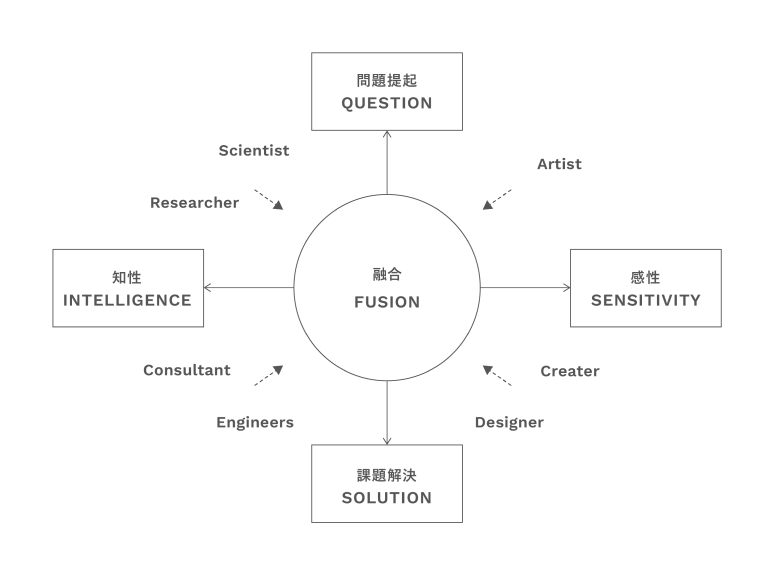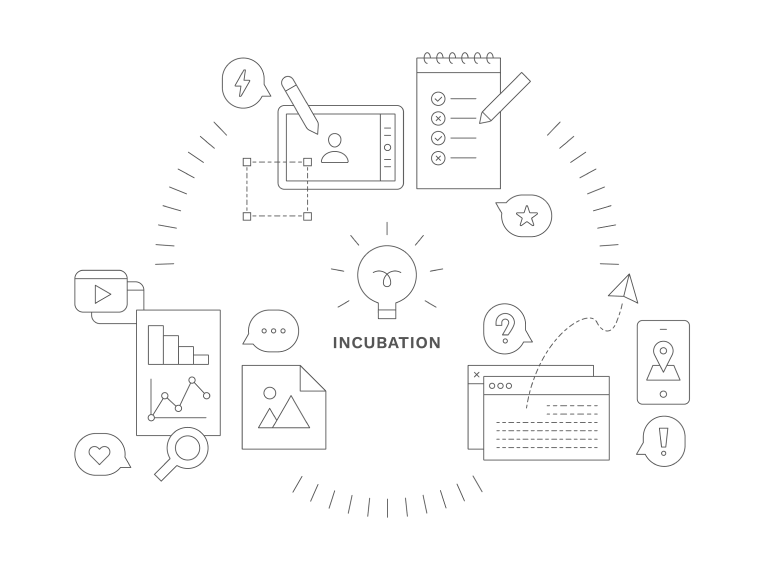 PROGRAM
New value born from dialogue and collaboration among innovators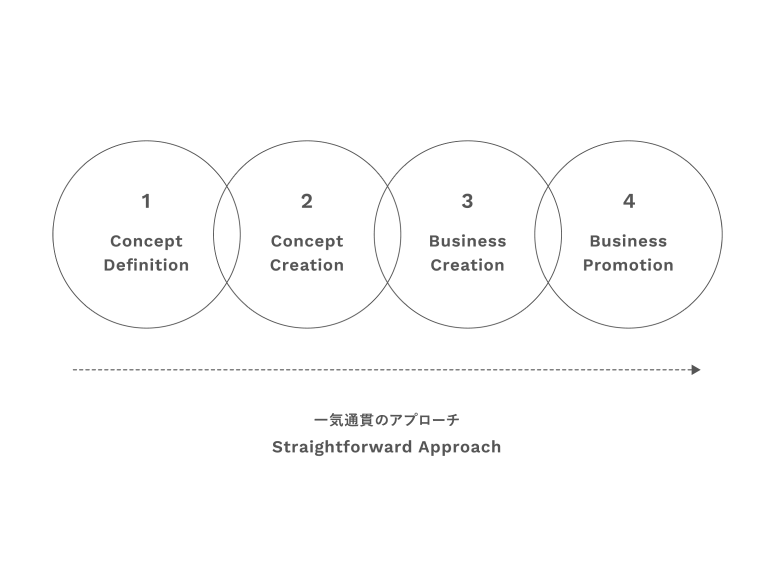 VEIL SHIBUYA's multidisciplinary incubation program brings together professionals from diverse fields under an integrated umbrella of services, from concept planning to new business development and project promotion. Our approach encourages fusion thinking that goes beyond conventional wisdom to integrate opposing concepts. At VEIL, we are sharing ideas and collaborating with a diverse range of innovators to shape the future.
APPROACH
Seeking answers from a multitude of angles and perspectives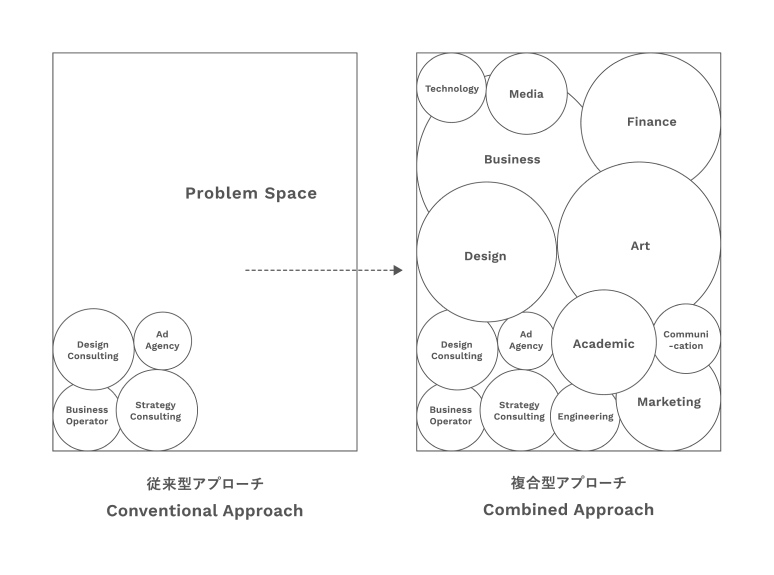 We approach each challenge with ideas drawn from perspectives including business, design, art, marketing, and academia. We set aside conventional frameworks to seek out essential aspects. Fusion thinking unveils the limitless possibilities of the future as we pursue our future visions.
TEAM
Question, solve, create, nurture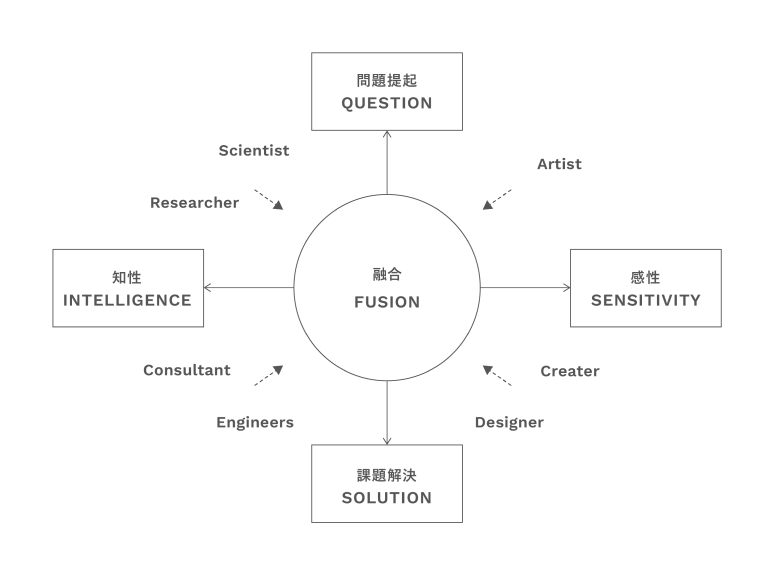 VEIL SHIBUYA brings together a team from across a range of fields, experienced in combining different approaches of questioning, solving, creating, and nurturing ideas. By bringing together people with a variety talents, including artists, researchers, engineers, and designers, VEIL SHIBUYA can not only offer answers but also pose questions, and drive projects forward with flexible teams that combine emotion with intelligence.
CASE STUDY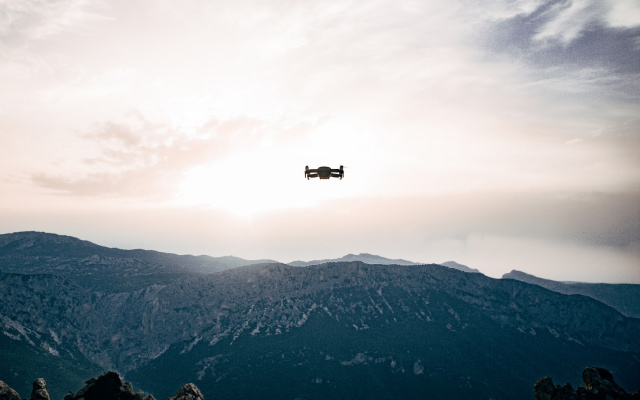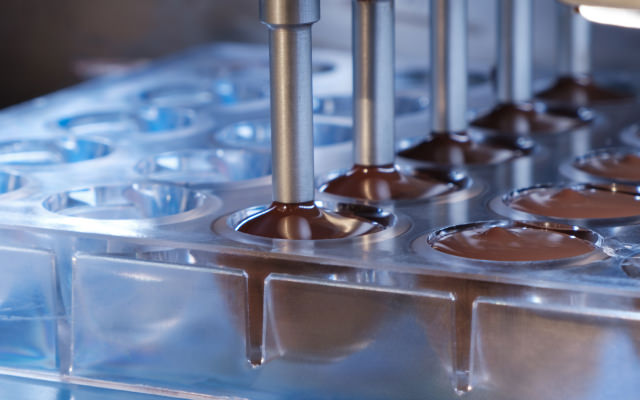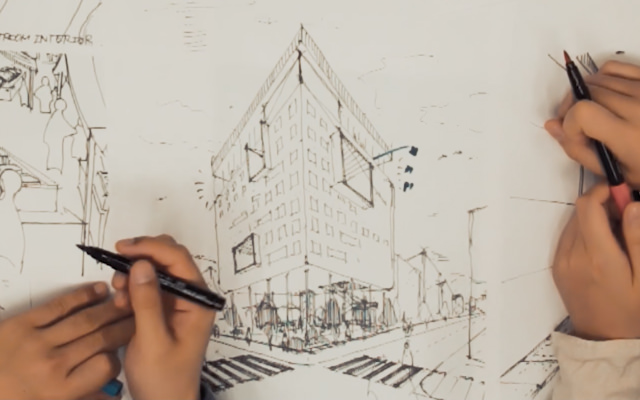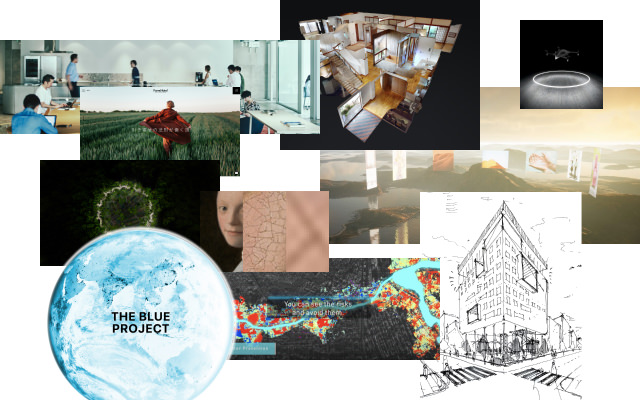 STUDY 1
Air Mobility Project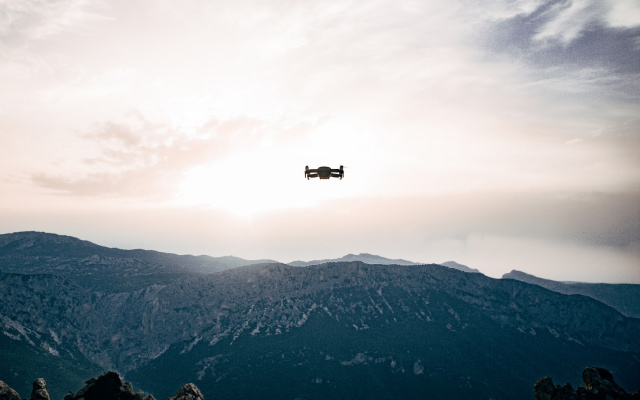 How can next-gen mobility and cities save the planet and humanity?
A world-leading carbon-neutral mobility project. In an era when sustainability is crucial, we spearheaded this project of mobility design, urban design, and service design, from initial strategy to conceptualizing service and aircraft design, culminating in a concept video. The project was pursued through an integrated approach that involved airframe designers, aeronautical engineers, architects, and architectural design engineers.
Scope
Air mobility concept creation and business strategy development
Design research
Aircraft design, station design, and smart city design
Branding strategy development for fundraising
Story composition to video production
Client
Clean tech company
*Project of VEIL incubation operator Any LLC
STUDY 2
Food Tech Project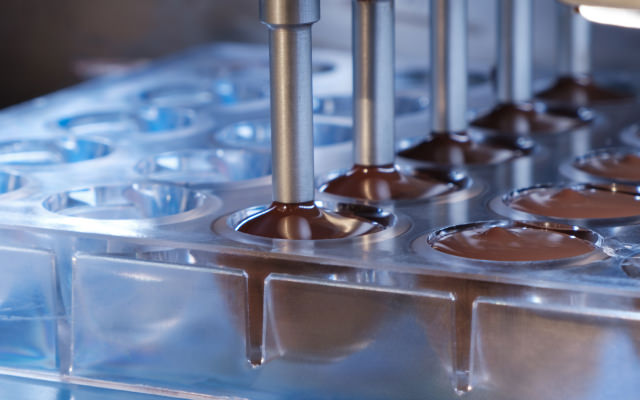 A fusion approach to create innovative foods
A project to create new foods using cacao with novel textures and sensations. New products were developed using an approach that combines science, cutting-edge technology, and art.
Scope
Creation of new D2C/EC business
Product development
Marketing strategy development
Branding strategy development
Customer experience design
Graphic design
Package design
Client
Cacahuatl Co., Ltd.
*Project of VEIL incubation operator Any LLC
STUDY 3
New Hotel Project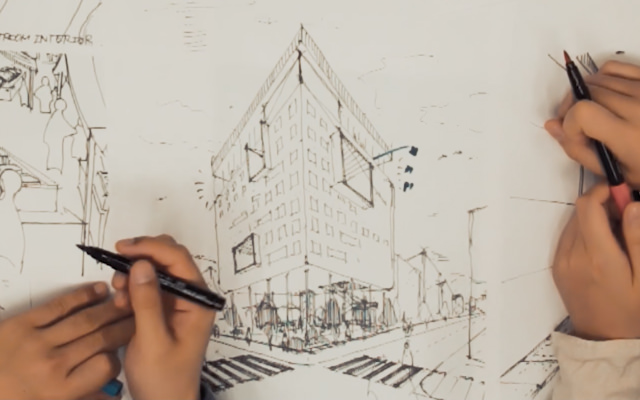 Designing a new way for people to stay
A project to redefine lodging and travel. New business development combining left-brain approaches such as strategic consulting with right-brain approaches such as design and art.
Scope
Design research
Experience design
Service design
Architecture and spatial design
Branding strategy development
Client
Hotel operator
*Project of incubation operator Any LLC
COMMUNITY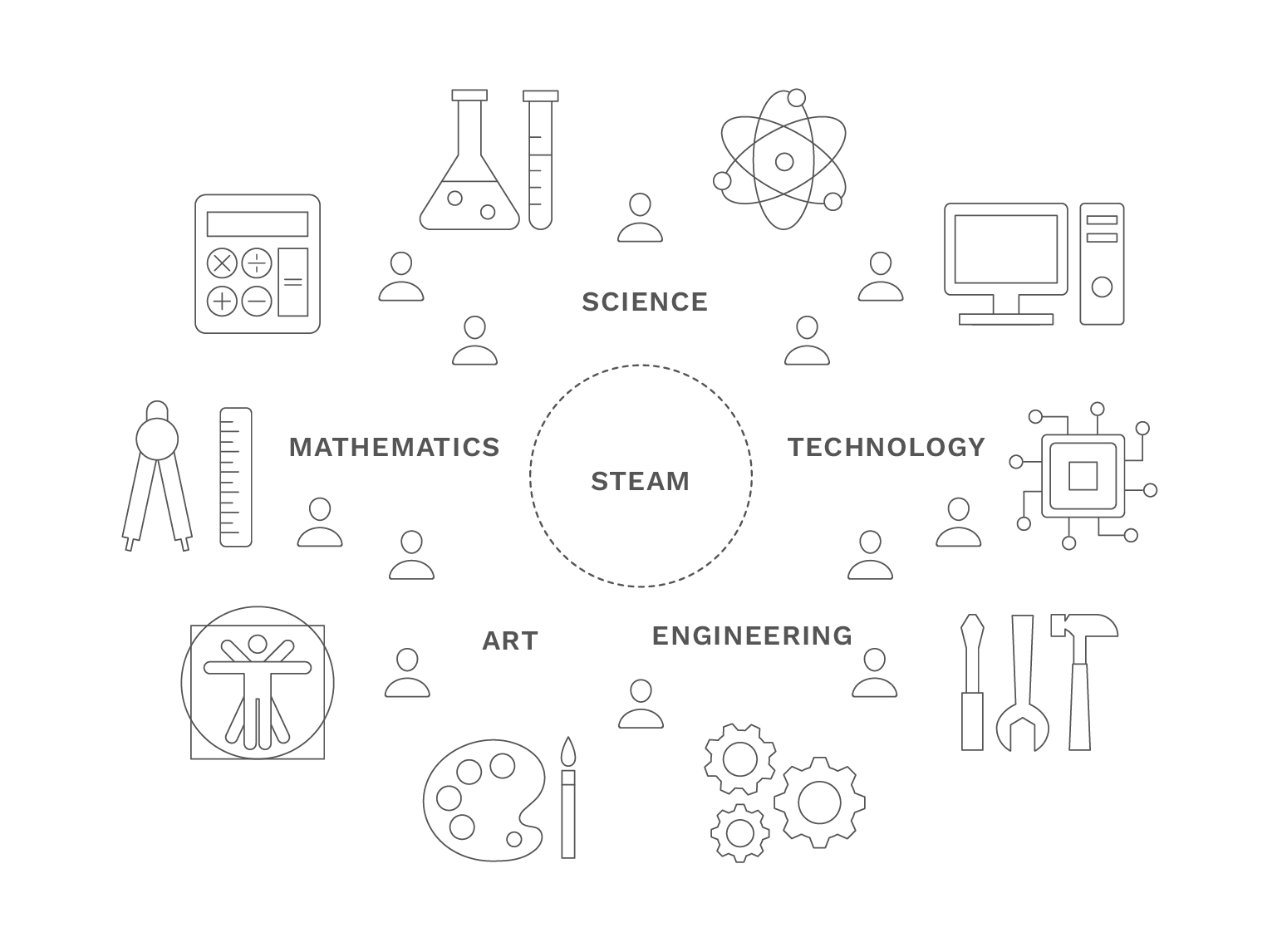 VALUE
Seeking out true value demanded in the future through STEAM VEIL SHIBUYA is collaborating with the STEAM Association, which promotes interdisciplinary collaboration across fields and industries while exploring the value of STEAM* to foster a community of STEAM professionals who recognize the value of knowing what they do not know.

(*) STEAM is an acronym for Science, Technology, Engineering, Art, and Mathematics, and represents a fusion of disciplines. It has attracted attention in the field of education as a concept that represents the kind of human resources (science and engineering) that will be needed in society in the future.
ACTIVITIES
Three activities to deepen learning Three activities to deepen learning

STEAM The STEAM Association community is being built around the following three activities.

1: HANGOUT
Researchers who want to learn across fields and industries gather on a regular basis to discuss the appeal and possibilities of STEAM collaboration. Depending on the day, leaders in a range of fields may make appearances at VEIL SHIBUYA.

2: WORKING GROUP
Serious study groups are held to pursue the stance required to cross disciplinary and industry boundaries. The results of the study group will be reflected in the "Researcher Unlearning Plan" (*) being developed by the STEAM Association.

*An effort informed by STEAM and other interdisciplinary approaches to achieve an open stance toward collaboration across fields and industries by cultivating awareness of the unknown.

3: MINI-CONFERENCE
Monthly events are held on the theme of STEAM and interdisciplinary collaboration and disseminated online. We will create a space for dialogue by inviting a variety of guests, from young researchers to executives from large corporations.
MEMBERSHIP
People Seeking to Cross Boundaries The STEAM Association consists of researchers in the humanities and social sciences as well as science and technology, professionals promoting collaboration between industry and academia, and a diverse range of people who wish to work across boundaries. With VEIL SHIBUYA as its base of operations, the STEAM Association is looking for members and partners interested in learning from others across different fields and industries.

If you are interested in the activities of the STEAM Association, please feel free to contact us using the form below.
https://steam-association.jp/contact/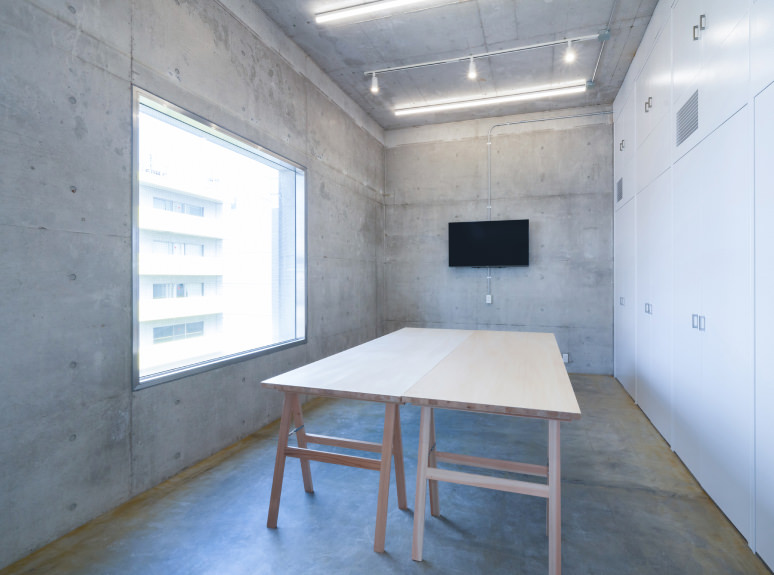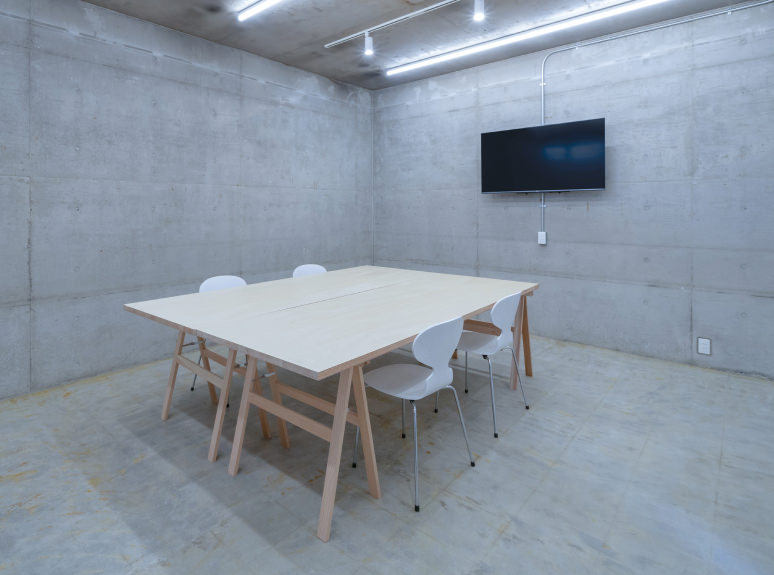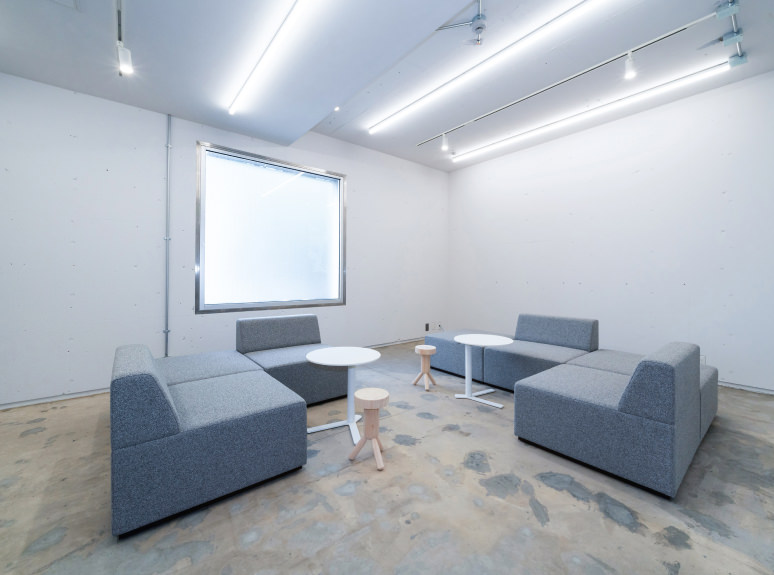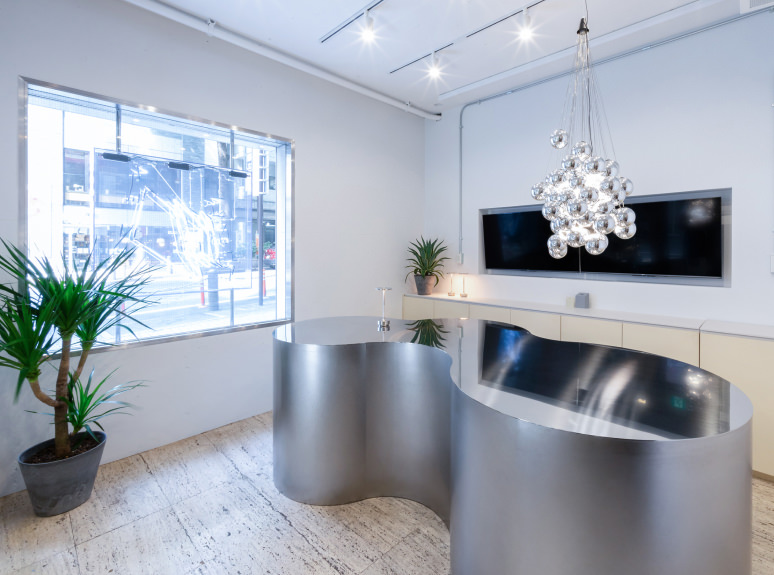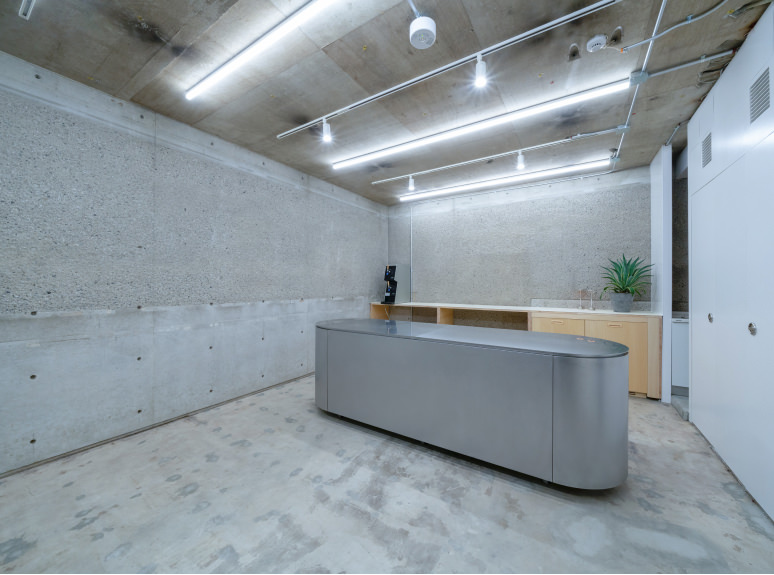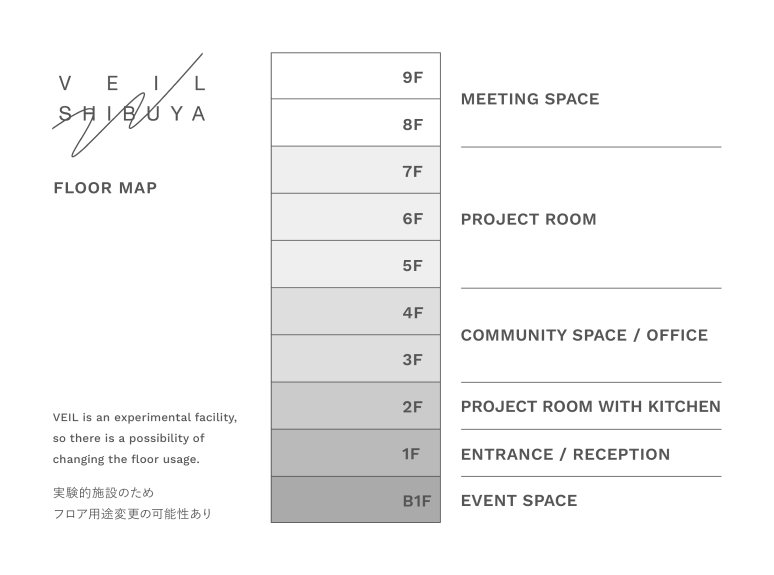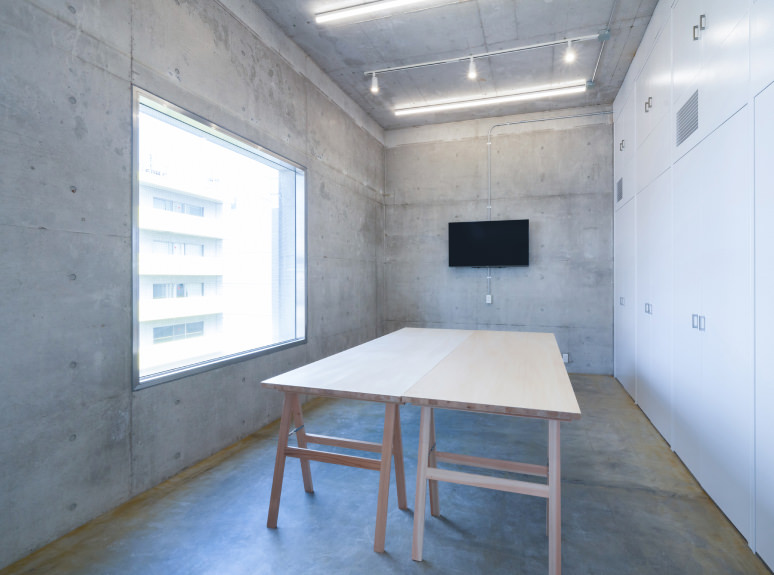 Available for use by project members and associates.
Wi-Fi
50-inch monitor
Apple TV
Work furniture including tables and chairs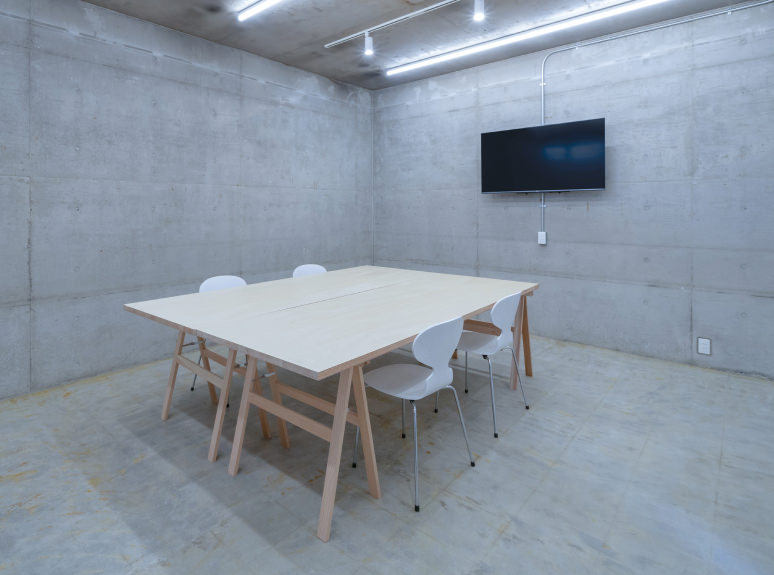 One floor is available for each project.
Wi-Fi
50-inch monitor
Apple TV
Work furniture including tables and chairs
3-4F
COMMUNITY SPACE / OFFICE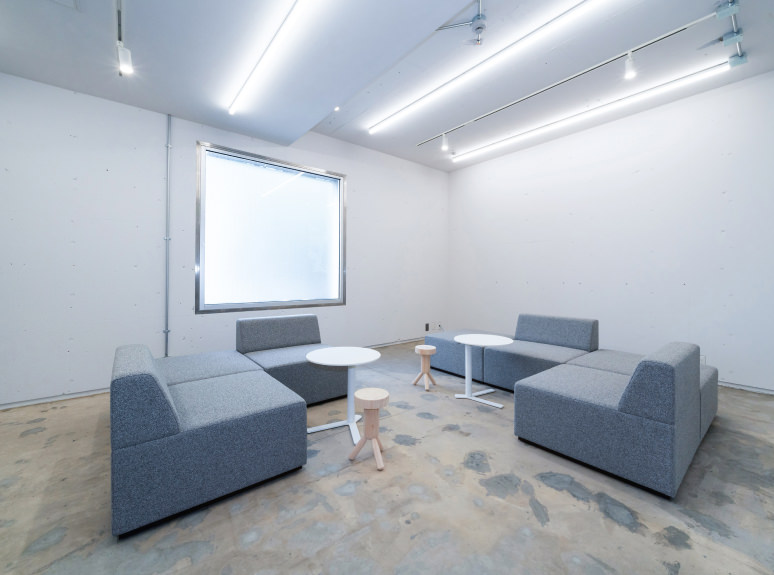 This space can be used for work, casual meetings, and to interact with other VEIL users.
2F
PROJECT ROOM WITH KITCHEN Available for food-themed projects.
Wi-Fi
Kitchen facilities (Sink, refrigerator, freezer, cooking table, cooking utensils, etc.) *planned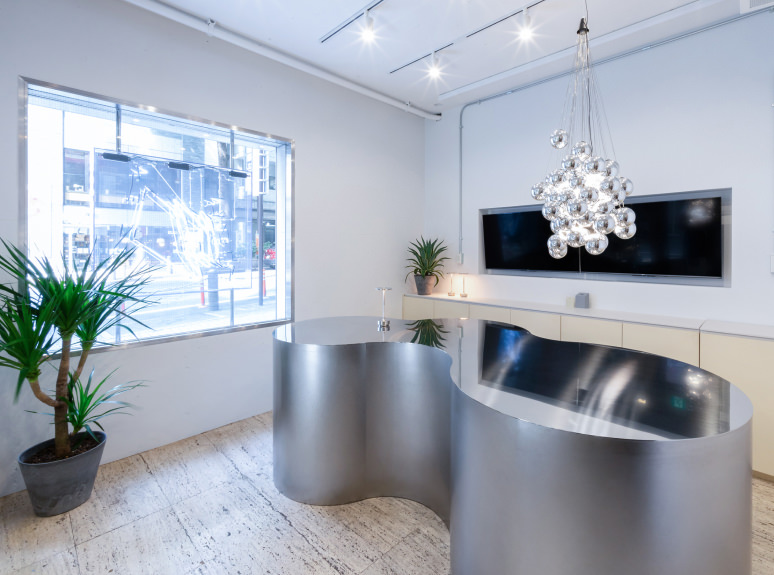 The space can be used for quick meetings.
Wi-Fi
Two 50-inch monitors
Apple TV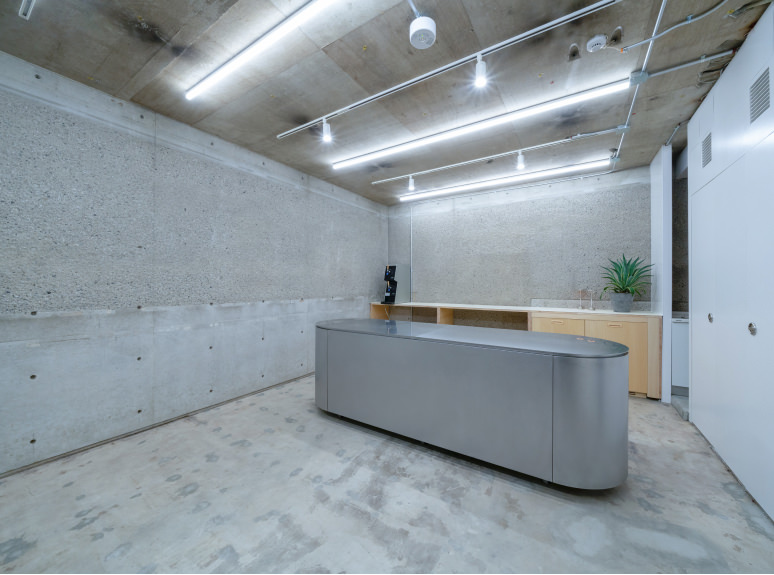 Available for online streaming events and parties.
Wi-Fi
Screen (W2500*H1800) and projector
Hot water supply
ACCESS